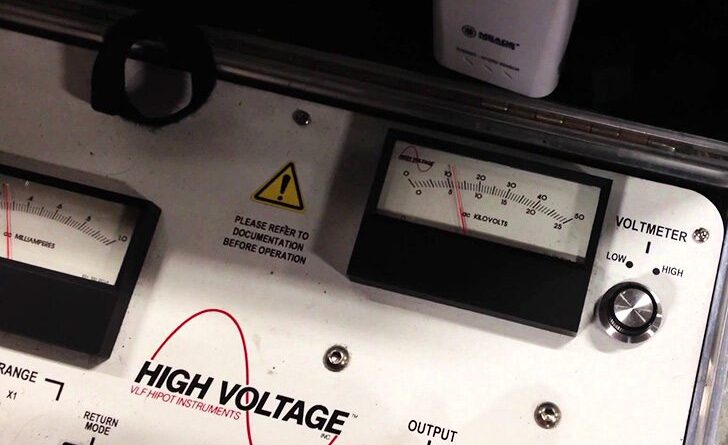 A high voltage is used to verify that the clearances and solid insulation of components have adequate dielectric strength to resist expected overvoltage conditions. It also shows that the equipment is able to work safely over its complete lifetime.
The objective sought during the high voltage testing will determine the type and amount of voltage applied and the acceptable current flow.
Importance of hi voltage or HIPOT Testing
High Voltage testing is usually performed to qualify the device to operate safely during rated electrical conditions, a way to check the effectiveness of its insulation.
The hipot test is a non-destructive test that determines the adequacy of electrical insulation for the normally occurring over-voltage transient.
This high-voltage test that is applied to all devices for a specific time in order to ensure that the insulation is not marginal.
Normally the value of AC Hipot test is twice rated voltage + 1000 V for new & ranging from 125% to 150% of the rated RMS line to line voltage, equivalent to about 65% to 75% of 2E+1000 V.
if you want to know more about this instrument click on the below link and contact us today