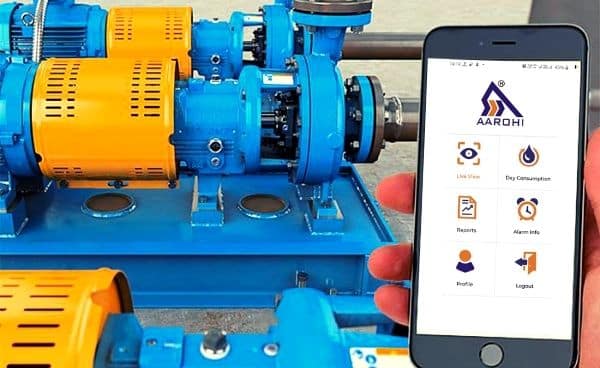 Advancements in digital technologies are changing our world. The rapid growth of connected, intelligent devices and the decreasing cost of computing and connectivity are driving this transformation.
IoT devices can collect, analyze, and exchange data.
The ability to drive energy efficiency, remotely monitor and control pumping applications, and predict issues before they cause downtime or impact operations are driving the adoption of IoT technologies in pumping systems.
Through intelligent power solutions, organizations can have X-ray vision into their systems to make decisions based on real-time and historical data. Sensors, data science, and connectivity are building intelligent power. Armed with more granular data, powerful analytics, and the ability to aggregate and disseminate data,
Organizations can impact productivity, reduce energy costs, and improve power reliability or continuity.
Employing IoT technologies is more than an exercise in collecting data. Unprocessed data has limited value. We need to embrace data science to create actionable information and knowledge. It's the transformation of data into actionable decision points that helps reduce costs, drive efficiency, and improve uptime.
For example, through analytics, we can take advantage of predictive maintenance, which can save costs and advance safety.
Further, data science can provide critical equipment performance metrics to enable informed decisions impacting budgets and long-term modernization plans.
Major advantages of IOT In Pump industry
Labor savings.
Total cost of ownership savings by specific preventative maintenance.
Avoidance of catastrophic failure.
Inventory consolidation and optimization.
Better system efficiency and performance.
All of the players in the value chain can benefit from adopting IoT-connected systems, and the possibilities are endless.